Black Week: time for sales lovers
For years, Black Friday has attracted the interest of many people around the world. This shopping holiday draws in crowds of consumers who are making the best of the discounts offered to them. That is why, seeing the interest of clients, stores decided to expand their offers for the entire week, not just Black Friday. Thanks to that, discount lovers can enjoy rebates from the Monday preceding Black Friday until Cyber Monday.
BlackWeek.Global analytics decided to check the attitude of people around the world toward Black Friday, and what they are likely to buy.
The best timing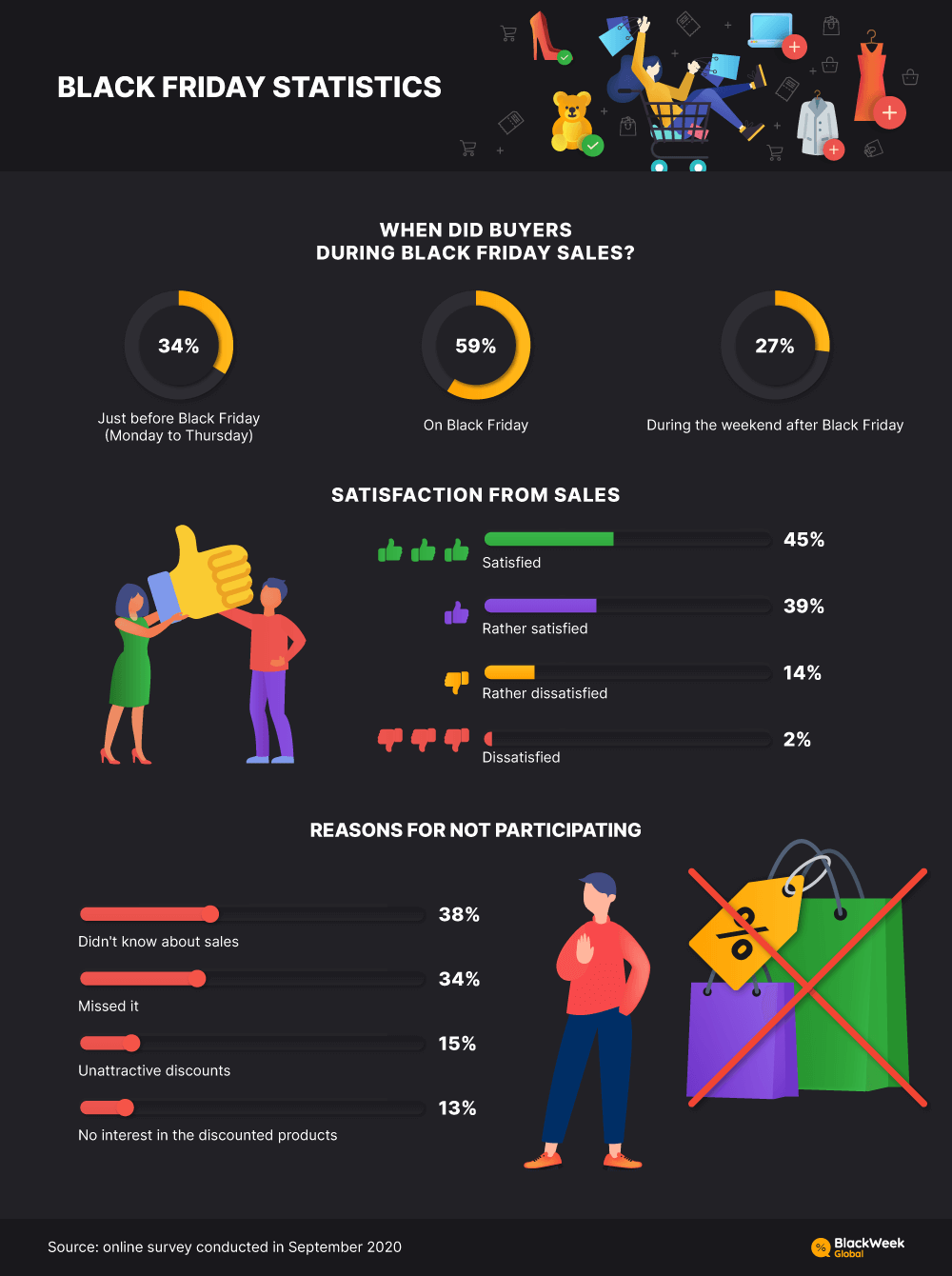 In reality not all consumers participate in the sale on Black Friday itself. Last year, 59 percent of surveyed shoppers decided to shop on Friday, but as much as 34 percent did their shopping from Monday to Thursday, and 27 percent enjoyed special offers over the weekend after Black Friday (Saturday and Sunday).
The vast majority of shoppers (84 percent) was satisfied or rather satisfied with their Black Friday experiences. 14 percent of respondents were rather unsatisfied, and the remaining 2 percent was unsatisfied with their Black Friday shopping.
Among the people who did not take part in last year's Black Friday, the most common reason (38 percent of answers) was the fact that consumers didn't know about Black Friday. 34 percent of those who didn't take in Black Friday sales said they had simply missed Black Friday. The remaining found discounts unattractive or pointed out that they had no interest in discounted items (15 and 13 percent respectively).
Selling like hotcakes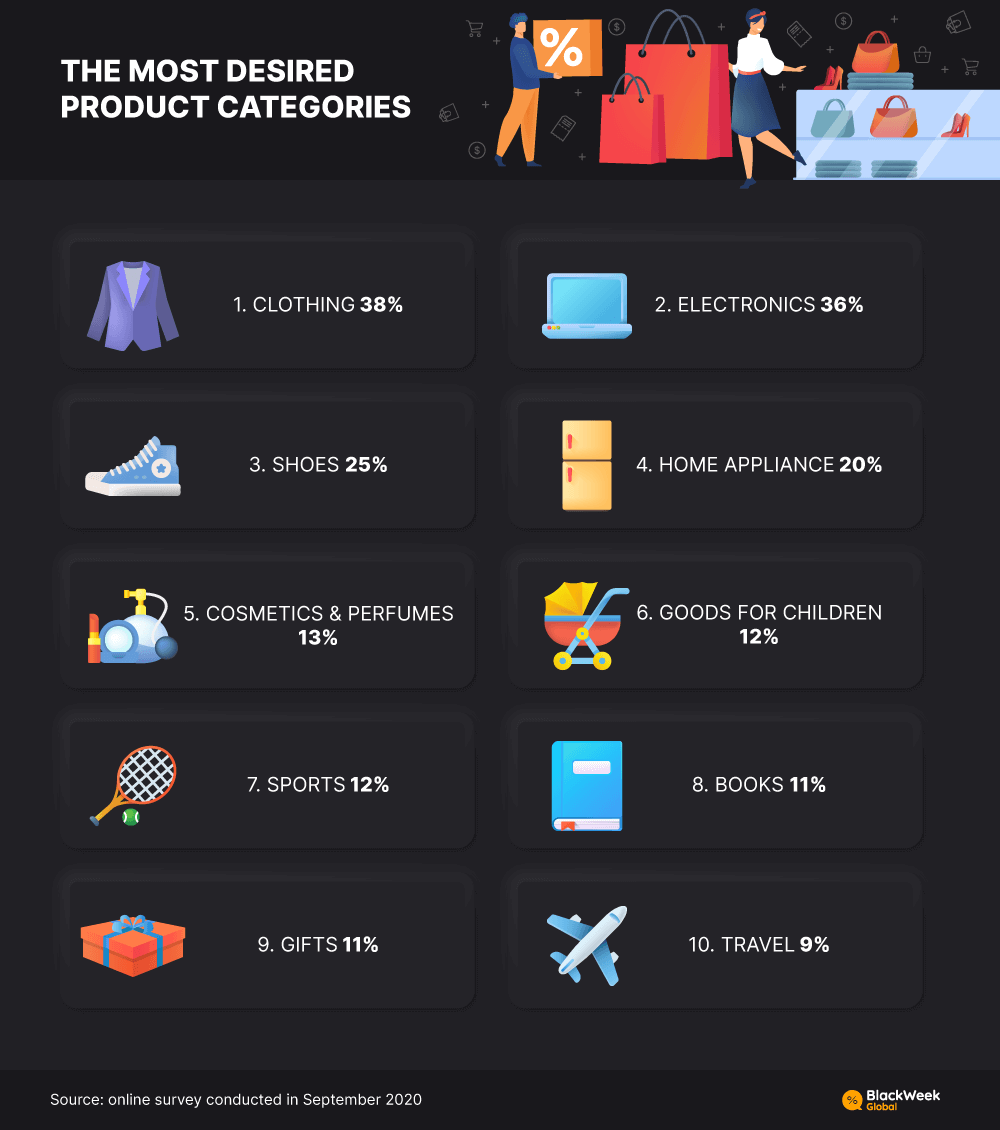 Invariably, clothing is among the products which rule during Black Friday sales. It is the most frequently chosen category of products — 38 percent of consumers will buy new clothes. Electronics (36 percent) and shoes (25 percent) were the second and third top categories.
Home appliance ranked fourth (20 percent), followed by cosmetics (13 percent). Goods for children were less popular during Black Week (12 percent), similarly to sports items of books (12 and 11 percent respectively). Gifts and travel rounded out the top ten categories with 11 and 9 percent respectively.
Methodology
All statistical data comes from Picodi.com, a global discount platform operating since 2010, which created BlackWeek.Global, a site dedicated to Black Week sales. The survey conducted in September 2021 was also used in the report.
Public Use
Would you like to share information about Black Week with your readers? All the data and infographics presented in this report can be freely used for both commercial and non-commercial purposes as long as you indicate the author of the research (BlackWeek.Global) with a link to this subpage.